SOMETHING SPECIAL, SOMETHING UNEXPECTED!
Customizing your wedding or event is something everyone loves to do as it adds that personal touch on your special day.
We have years of experience with ideas both culinary, service, and decorative!  We are always open to new ideas and have so much experience with special requests.  Come talk to us and we will be happy to prepare a special menu or item for your event.
Whether it is a wedding reception, company banquet, holiday party, or simply a gathering of friends.
We can tailor it to fit your needs!
Custom Ice Sculptures
A variety of Ice Sculptures are available to Accent and Echant you Special Event

Decorated Ice Bowl
Swan of Grace
Bride and Groom
Corporate Logo
Heart and Adoring Doves
…or create your own personalized Sculpture!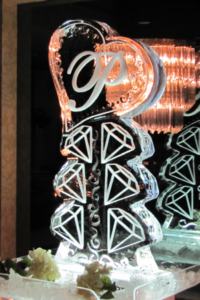 Champagne Fountain
Start your special night off right with the elegance and superior taste of Champagne.
Always fun and always a favorite!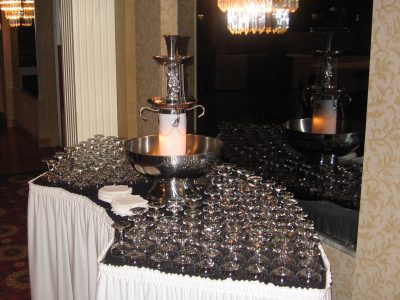 Fruit Table
An attractive display of:
Seasonal Fruits, Melons, and berries done up using food sculpting and presented on beautiful platters.
Chocolate Fountain
Guests will be amazed with our Gourmet Chocolate fountain! The chocolate is tempered to perfection and accompanied with your choice of dipping treats.
You can choose from:
Strawberries, Pineapple, Cream Puffs, Marshmallows, Gram Crackers, Peanut Butter, Cookies, Rice Crispy treats, Pretzels, and Sugar Wafers.
A patron favorite when you are having fun late into the night!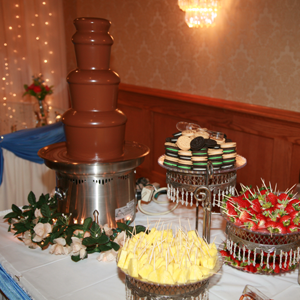 Pastry Table
Our extremely famous Pastry Table!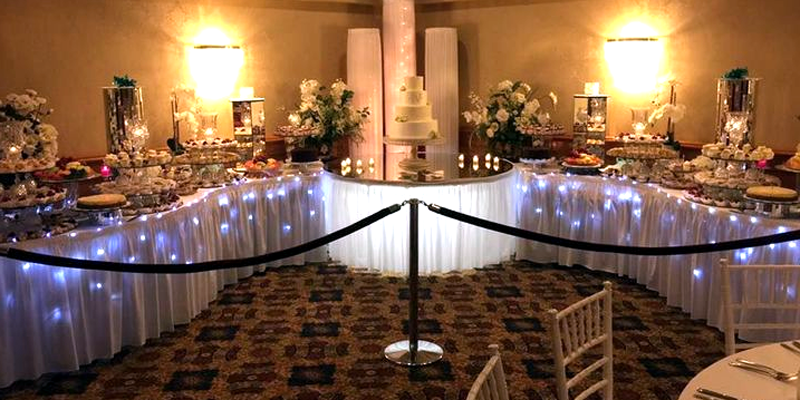 It includes an assortment of:
Mini Éclairs, Baklava, Creme Puffs,  Cannolis
Petit Fors, Fruit Tarts, Cheese Cakes and other assorted pastries!
You won't be disappointed!
Standard Coffee Station
Regular or Decaffeinated Coffee, black tea and condiments.
Combination Table
A Glamorous Combination of our Fruit and Pastry Table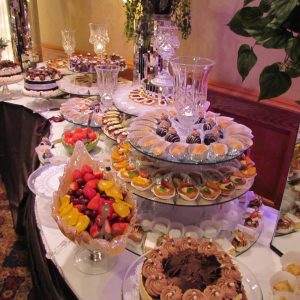 Premium Coffee Station
A choice of Three deluxe Flavored Coffees as well as different Teas, and condiments.