We will be happy to prepare a special menu for your event.  Whether it be a wedding reception, company banquet, Holiday party, or simply a gathering of friends.  We can tailor a menu to fit any theme.
Deluxe Salad Bar
Served As Guests Arrive and Open During Dinner Service

Chef's Choice Seasonal Salad
Pasta Salad
Red Skin Potato Salad
Fresh Cut Vegetable Display w/dip
Garden Tossed Salad with an Array of Fresh Toppings
A Selection of Homemade Dressings & Parmesan Bread Made Daily In Our Kitchen
Entreés
Southwest Beef Brisket Flambé w/Au Jus
Top Round of Beef Flambé w/Au Jus
Extra Large Meatballs w/Choice of Sauce
Ground Beef Stuffed Cabbage
Dearborn Ham Applejack
Grecian Center Marinated Roast Chicken
Chicken Champagne
Lemon Vodka Chicken
Chicken Parmesan
Chicken Breast & Pomodoro Crème
Italian Sausage with Peppers and Onions
Dearborn Polish Sausage w/ Sauerkraut
Pasta with Meat or Marinara Sauce
Pasta Primavera w/ Alfredo Sauce
Shaggy Pasta w/ Pepperoni & Spinach
Baked Cod with Garlic Cream Sauce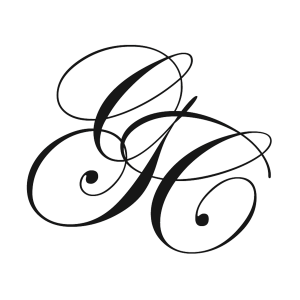 Special Entreés
Additional charge per person
Carved Prime Rib of Beef Flambé
Beef Tenderloin Tip Stroganoff
Cajun Seared Pork Loin
House Smoked Pork Loin
Creole Chicken & Shrimp
Chicken & Wild Mushrooms
Chicken Pesto-Mornay
Chicken Florentine
Stuffed Jumbo Shells
Gulf Shrimp Etoufeė
Shrimp and Seafood Pasta
Carved Turkey
Side Dishes
Please select one
Whipped Potatoes with Gravy
Garlic Whipped Potatoes w/ Gravy
Whipped Sweet Potatoes w/Topping
Roasted Redskin Potatoes
Potatoes Au Gratin
Macaroni and Cheese
Spanish Rice
American Rice Pilaf
Special Sweets
Additional charge per person
Baklava
Cappuccino Tort
Carrot Cake
Cheese Cake with Fruit
Cannoli
Vegetables
Please select one
Garden Blend
Green Beans with Mushrooms and Onions
Green Beans Almondine
Butter or Glazed Baby Carrots
Buttered Corn
Desserts
Ice Cream or Sherbet (Can be served with your cake)
Strawberry Shortcake
Fudge Brownies with Choice of Ice Cream
Chocolate, Vanilla or Strawberry Mousse
Let your guests decide what they would like to eat with our extermely generous portions.
Add that extra spark with Beef Flambe – Opa!
All meals include homemade bread baked fresh daily in our kitchen, Regular and Decaffeinated Coffee, Tea, and Milk