Luncheon Entrees
Chicken Picatta
Chicken Marsala
Chicken Parmesan
Petite New York Strip
Petite Prime Rib
Penne Pasta with Marinara,
Meat Sauce or Alfredo Sauce
Side Dishes
Whipped Potatoes
Bake Potato
Rice Pilaf
Redskin Potatoes
Whipped Sweet Potatoes
Vegetables
Garden Blend
Buttered Corn
Baby Carrots
Green Bean Almondine
Whipped Sweet Potatoes
Gourmet Salads
Fresh Fruit Plate
with Cottage Cheese Display
Chicken Caesar Salad
Chef Salad
Mediterranean Salad
add chicken or shrimp at additional cost
Speciality Soup Available

All salads include homemade bread or rolls with
butter, regular & decaffeinated coffee, tea, and milk.
Special desserts available at additional cost
Deli Buffet
Slice roast beef, turkey, ham, domestic cheese, fruit tray, pasta salad, potato chips and various deli breads.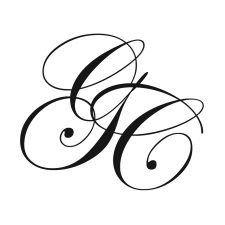 Entrees
Your choice of a two or three entrée meal
Roast Marinated Chicken
Sliced Beef w/Onions and Mushrooms
Penne Pasta w/Meat or Marinara Sauce
Large Meatballs w/Choice of Sauce
Italian Sausage w/Peppers and Onions
Penne Pasta Primavera
Penne Pasta w/Chicken
Polish Sausage w/Sauerkraut
Hawaiian Pineapple Ham
Atlantic Cod w/Lemon Pepper Sauce
Side Dishes
Please Select One
Whipped Potatoes
Macaroni and Cheese
Rice Pilaf
Redskin Potatoes
Bake Potato
Vegetables
Please Select One
Garden Mix
Buttered Corn
Green Bean Almondine
Baby Carrots
Desserts
Please Select One
French Vanilla / Chocolate / Butter Pecan Ice Cream
All with Choice of Topping
Buffet includes fresh tossed salad, rolls,butter, regular and decaffeinated coffee, tea, and milk.
We will be happy to prepare a special menu for your event.  Whether it be a wedding reception, company banquet, Holiday party, or simply a gathering of friends.  We can tailor a menu to fit any theme.